About Us
Growing Together and Growing vertically High.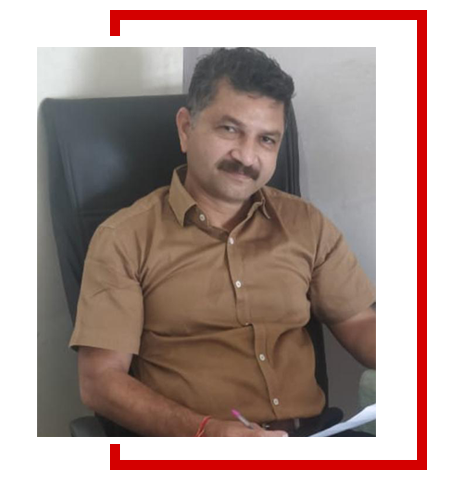 Director's Message
Mr. Dharmesh Mehta who is the founder CMD Managing Director of Hariom group of companies. Our Flag ship company is under the name of Hariom Minchem, which was founded before a decade. Hariom Mines & Mineral, Bikaner and Hariom Industries Ahmedabad is our subsidary companies.
Mr. Dharmesh Mehta is a chemical engineer by profession and having very rich experience of more then 20 years in the fields of Mines & Minerals of ceramic industries. He knows every nuke & corner of mining & mineral deposite across India under his esteem guidence Hariom Group is progressing well and growing fast.
Also we have very good team work in Hariom Minchem and we have excellent Marketing team with technical expertise and very honest, hardworking and enthusiastic team of people to make milestones for Hariom Group of companies.
Our Innovation
We are committed for innovation of better solutions for new requirements and existing market needs. Serving different clay and other minerals with our innovative way with reasearch and best in packaging.
Our Vision
We are committed to manufacturing the best ceramic raw materials from our best location mines & become a leader in industries of mines & minerals. we want to provide a sustainable future for our talented employees.
Our Mission
We want to create long-term value and provide market-focused solutions to all our clients and partners through the development and conversion of natural resources into quality ceramic raw materials products.
We Are Pasionate
We are proud to be an Indian manufacturer, supplier & exporter of quality ceramic raw material and other minerals globally.
OUR PRODUCTS EXPORTS
Having Headquartered in Morbi, Hariom Minchem is India's leading export house engaged in manufacturing, processing, transporting, storing, and merchandising a wide range of ceraminc raw materials & minerals. As a Exporter, we offer Ball Clay, Kaolin or china clay, Quartz, Potash Feldspar, Bentonite, Silica sand etc. We are sourcing these Minerals through our own mines situated in Rajasthan India and exporting it to the worldwide network including India, with a focused market in Middle East and East Asian Countries too.